Meet Matt and Allison (aka Brett's best friend, aka Brett's little sister). Yep, Brett sees himself as the matchmaker and in return for his awesome deed demands to be able to choose one of their wedding gifts. 🙂
Matt and Allison drove up form Arizona to do their engagements and of course it turned out to be the coldest day out of he whole year. That's just how my luck goes. But still we were able to get some amazing photos. We would do some outside then run inside before we got hypothermia, then when we were warm again we braved the frosty air. Thankfully, their wedding is in May, in Texas. Then I will be complaining about the heat and humidity. 🙂 But no really we are way excited for these two and can't wait for their big day!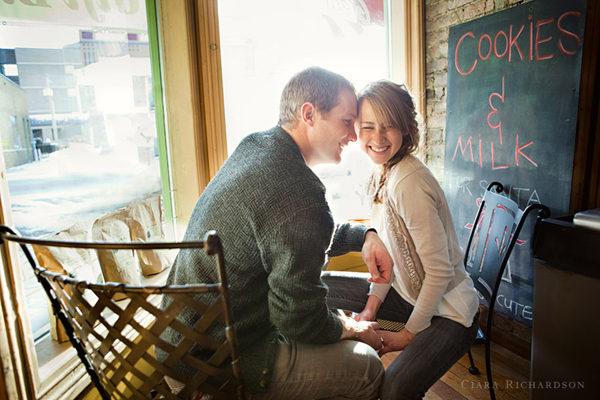 Matt gave Allison his grandmother's ring, how cool is that?!











OUTTAKES
Now you will know why I have so many of them laughing together:
Matt being mad at me I made him sit on the cold ground where there are ICICLES



Gosh I don't even know…. 🙂



Brett getting in the middle of things. This photo was just so awkward I had to post it.



The wind was blowing really hard so the balloons wouldn't cooperate, and Matt found it hilarious.